Welcome to the electrifying world of DEADFACE CTF, where cybersecurity enthusiasts and professionals converge to test their skills individually or as a team and face off against a formidable adversary known as DEADFACE. Organized by Cyber Hacktics, a registered non-profit organization, DEADFACE CTF stands out as a premier Capture-the-Flag competition that goes beyond the ordinary. With thrilling challenges, enticing prizes, and a mission to cultivate cybersecurity excellence, this event is a must-attend for anyone seeking to immerse themselves in the dynamic realm of cyber warfare.
About DEADFACE CTF
DEADFACE CTF is not your average hacking competition; it is a story-driven competition that draws over 2,500 participants from across the globe. Engaging in a series of challenges spanning cryptography, exploitation, forensics, reverse engineering, and more, players will navigate a thrilling journey that tests their mettle in a wide variety of disciplines.
Stepping into the shoes of Turbo Tactical, participants assume the role of investigators, counter-attack specialists, and offensive campaigners. Armed with technical expertise and strategic acumen, they investigate DEADFACE's activities, identify vulnerabilities, and launch attacks against their infrastructure. Moreover, Turbo Tactical's mission is to safeguard against DEADFACE's tactics and thwart their sinister plots.
Who is DEADFACE?
DEADFACE is a fictional threat actor group, created solely for the context of the DEADFACE CTF competition. In the context of the competition, DEADFACE serves as the simulated adversary that participants investigate and conduct offensive tactics against. It is important to emphasize that DEADFACE is entirely fictional and not based on any real-world threat actor group. The creation of DEADFACE as a fictional entity allows participants to engage in a challenging and dynamic cybersecurity competition while enhancing their skills and knowledge in a safe and controlled environment.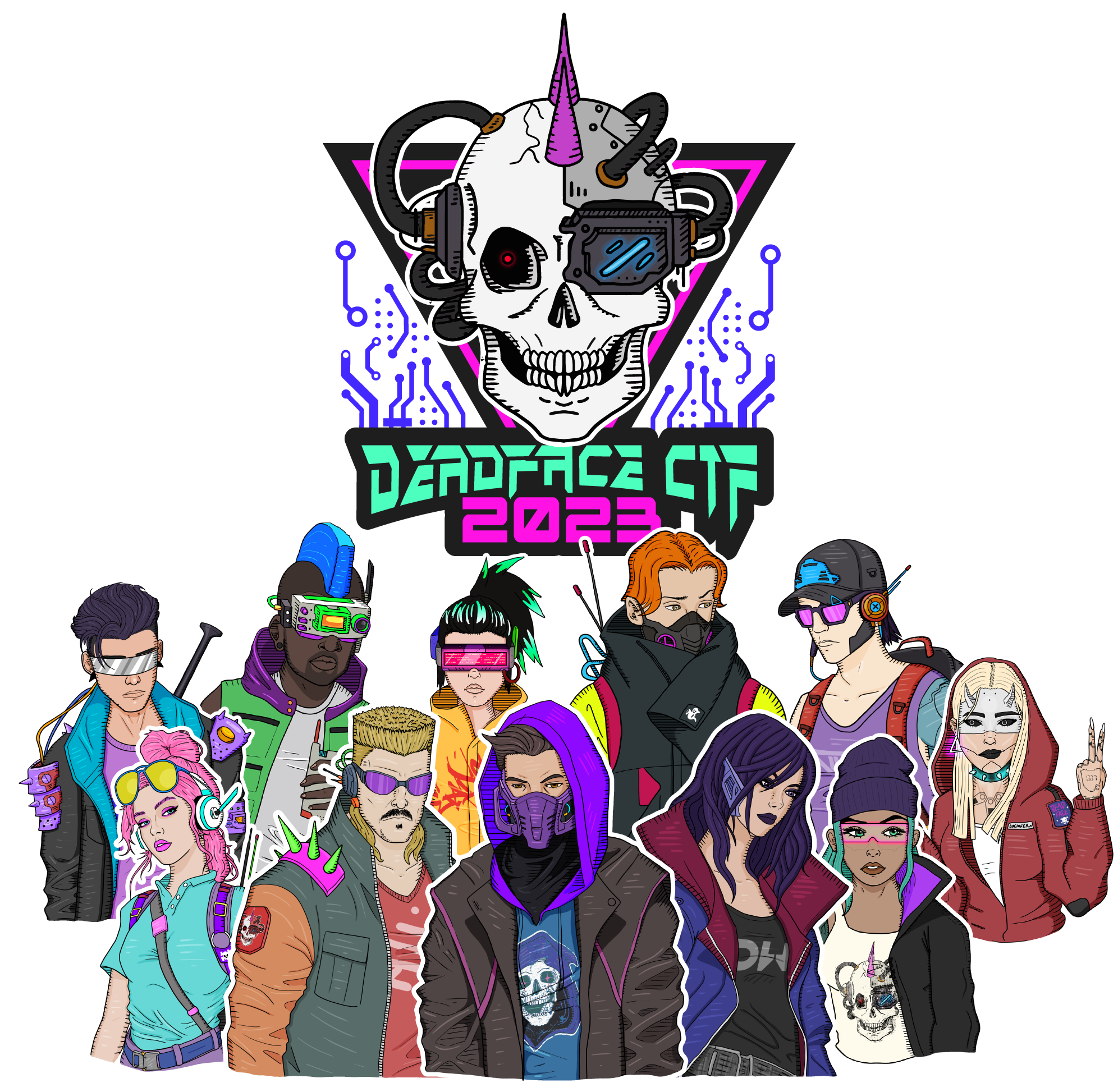 DEADFACE is a notorious hacker group that increases its activity, particularly in October. They're all about theatrics and inciting fear. They employ a variety of different hackers, each with their own unique skill sets. One of the calling cards of DEADFACE is that they use retro-themed or Halloween-themed naming conventions for their attacks and artifacts left on their victims' machines.
The Competition
Who Can Play?
Anyone! DEADFACE CTF is open to cybersecurity enthusiasts and professionals from all backgrounds and expertise levels. Anyone with an interest in cybersecurity and a passion for testing their skills can participate in the competition. Whether you are a beginner looking to gain hands-on experience or an experienced cybersecurity professional seeking to challenge yourself, DEADFACE CTF welcomes participants of all skill levels.
Individuals or teams can register to participate in the competition, and the event typically attracts a diverse and global community of participants. During the competition, teams are limited to 4 players.
Types of Challenges
We designed our challenges on a scale that would appeal to the broadest audience possible. Some of the challenges are easy and only require players to know how to search the internet. Other challenges require research, expertise, and experience.
The challenges for this event are broken down into various categories including:
Cryptography
Steganography
Traffic Analysis
Exploitation
OSINT
Programming
SQL
Reverse Engineering
Forensics
Prizes
Prizes for this year's event include cash prizes (for U.S. residents only). Non-US-based teams can opt to receive their cash prize in the form of Bitcoin or Ethereum.
Digital Badges
In addition to prizes, players will be awarded badges through https://badgr.com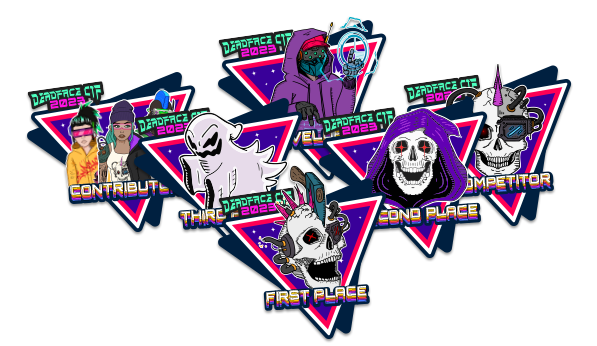 Conclusion
DEADFACE CTF offers an opportunity for participants to elevate their expertise and extend their professional networks. Each challenge surmounted, each breakthrough achieved, and every relationship forged through this competition further elevates the cybersecurity community. We extend a warm invitation to embrace the challenge and join us in the next DEADFACE CTF, where determination, resilience, and camaraderie combine to pave the way for a secure and fortified digital future.
Contact Us
If you have any questions about DEADFACE CTF, feel free to contact Cyber Hacktics at info@cyberhacktics.com.
You can also follow Cyber Hacktics on social media!
We look forward to seeing you in the competition!